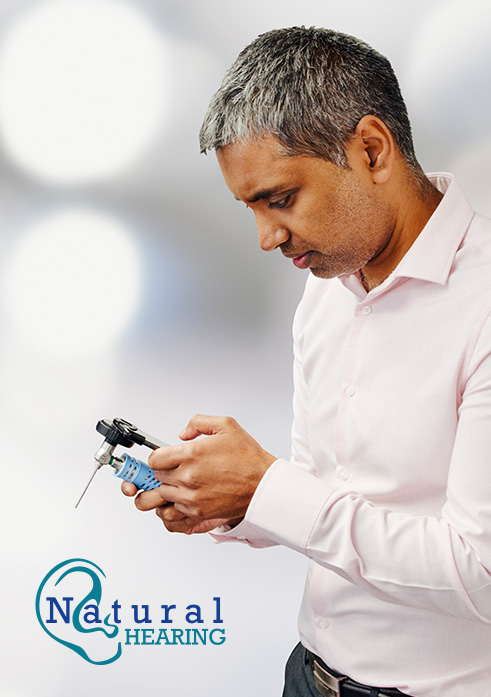 So that the Natural Hearing team can offer you the best possible advice and treatment options, it's important that we understand your background and what has led you to seek audiologist services. No two people are the same and so can begin to understand your situation, we request that all new enquiries begin with the completion of our short online questionnaire which you'll find on the contact page of this site.

Once we have some basic information about you and your symptoms, you'll be contacted to arrange a no-obligation assessment where we can examine in more detail exactly what's going on with your hearing condition and what we might be able to suggest or supply to help.
You'll be meeting with Max, our chief audiologist in an informal and comfortable environment. Max will ask some questions based on the responses to the questionnaire and discuss available options with you in a clear and concise manner.

When completed, Max will provide an explanation of your hearing tests results. If hearing loss is identified your treatment options will be presented and Max will be available to answer all questions regarding straight away. If the tests show that you could benefit from hearing aids, Max will discuss suitable hearing aid solutions with you.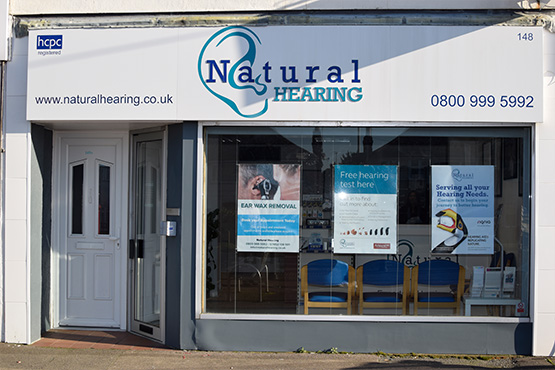 Really all you will need to bring to the assessment is yourself! If you currently use hearing aids or hearing equipment, please bring these too with any relevant documentation you might have. If you are on any medication it's a good idea to tell us what this is - but don't worry, the assessment is painless and really just a two-way conversation with some hearing tests designed to enable us to understand your condition and advise on follow-up steps.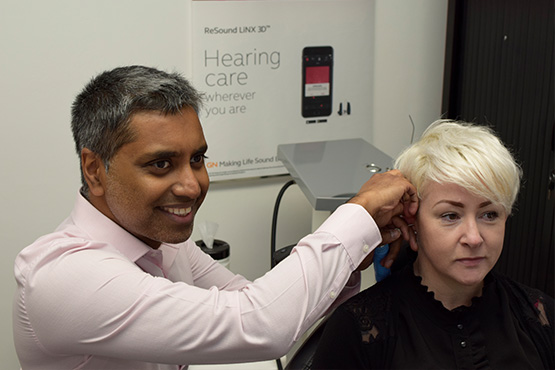 The hearing tests we may perform will depend on your personal circumstances but the range of hearing tests available from Natural Hearing during your assessment includes:
Otoscopic examination of your ear canal and eardrum
Audiometry - a measure of your hearing levels and type of hearing loss
Speech audiometry - measures your ability to understand speech at various levels
Speech in noise testing measures your ability to understand words when there is background noise present
Tympanometry measures how your eardrum is moving and middle ear status
The initial hearing assessment is offered to new clients on a no-obligation, no fee basis. If treatments are recommended, costs will apply and will be shared prior to commencement. No treatment will be performed or product provided without full costs including VAT being approved first. If payments are required, you will be directed to our reception team who will take your payment details and process payments accordingly.
Find out more
Get in touch with Natural Hearing today or make an appointment for a consultation and we'll help your recovery, in every way we can.