Innovative. Forward thinking. Attacking stigma. Just some of the words used to describe the Signia brand.
Signia is built on over 140 years of audiological innovation and since its inception in 2016, Signia has already brought several "world first" solutions to the market, establishing itself within the top three hearing aid manufacturers in the world. Signia is also leading the way in rechargeable lithium-ion hearing aids with built-in Bluetooth technology, allowing wearers to say goodbye to changing fiddly batteries.
Signia enjoys pushing the boundaries of hearing care to meet and exceed wearer needs, delivered through hi-tech functionality, natural sound and sleek, comfortable styles. A great example of this is found in Signia's NEW, game-changing hearing platform - Signia Xperience. Xperience hearing aids are the world's first to contain acoustic-motion sensors, offering you a way to experience crystal-clear sound - wherever you go. With sound-scaping features tailored to your personal hearing needs, Xperience allows you hear what matters to YOU! Of course, Signia also delivers tools and apps to maximise your hearing, all at the convenient touch of a button!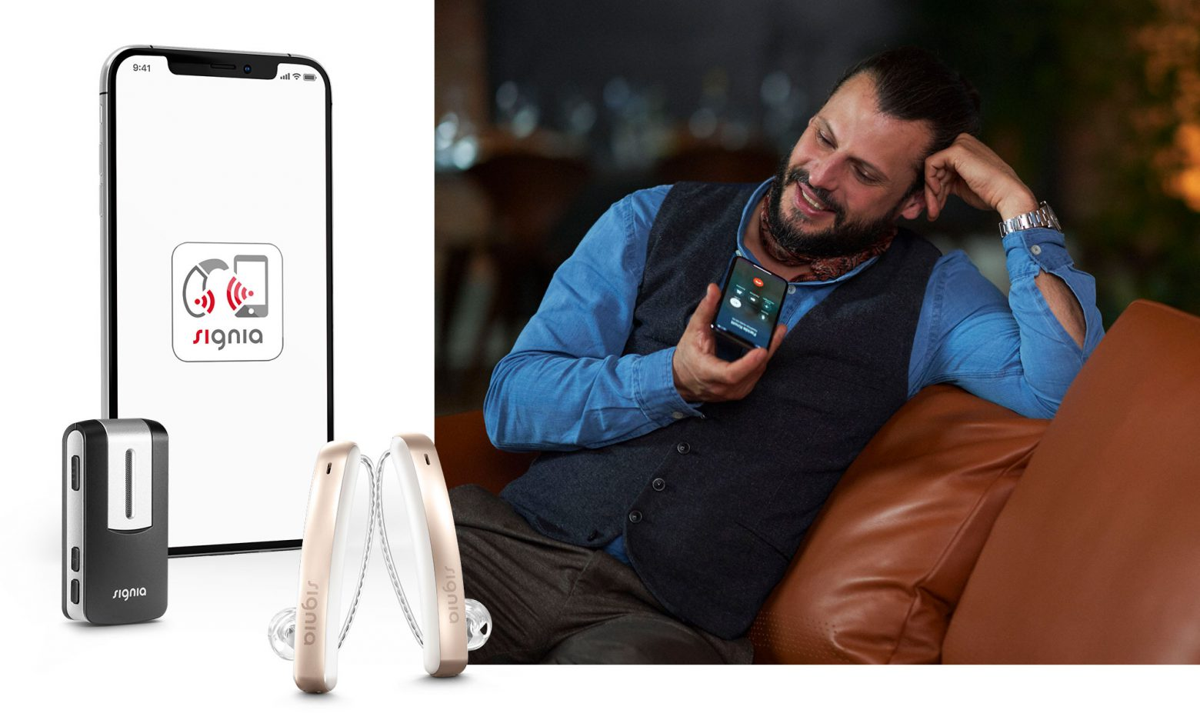 Signia may well be in its infancy as a brand, but behind the brand are the same brilliant minds, values and skills that have always existed throughout its extensive, rich history. A dedication to helping to improve the lives of the hard-of-hearing has always been (and will always be) the driving force behind their consistently brilliant and innovative technology.
Find out more
Get in touch with Natural Hearing today or make an appointment for a consultation and we'll help your recovery, in every way we can.